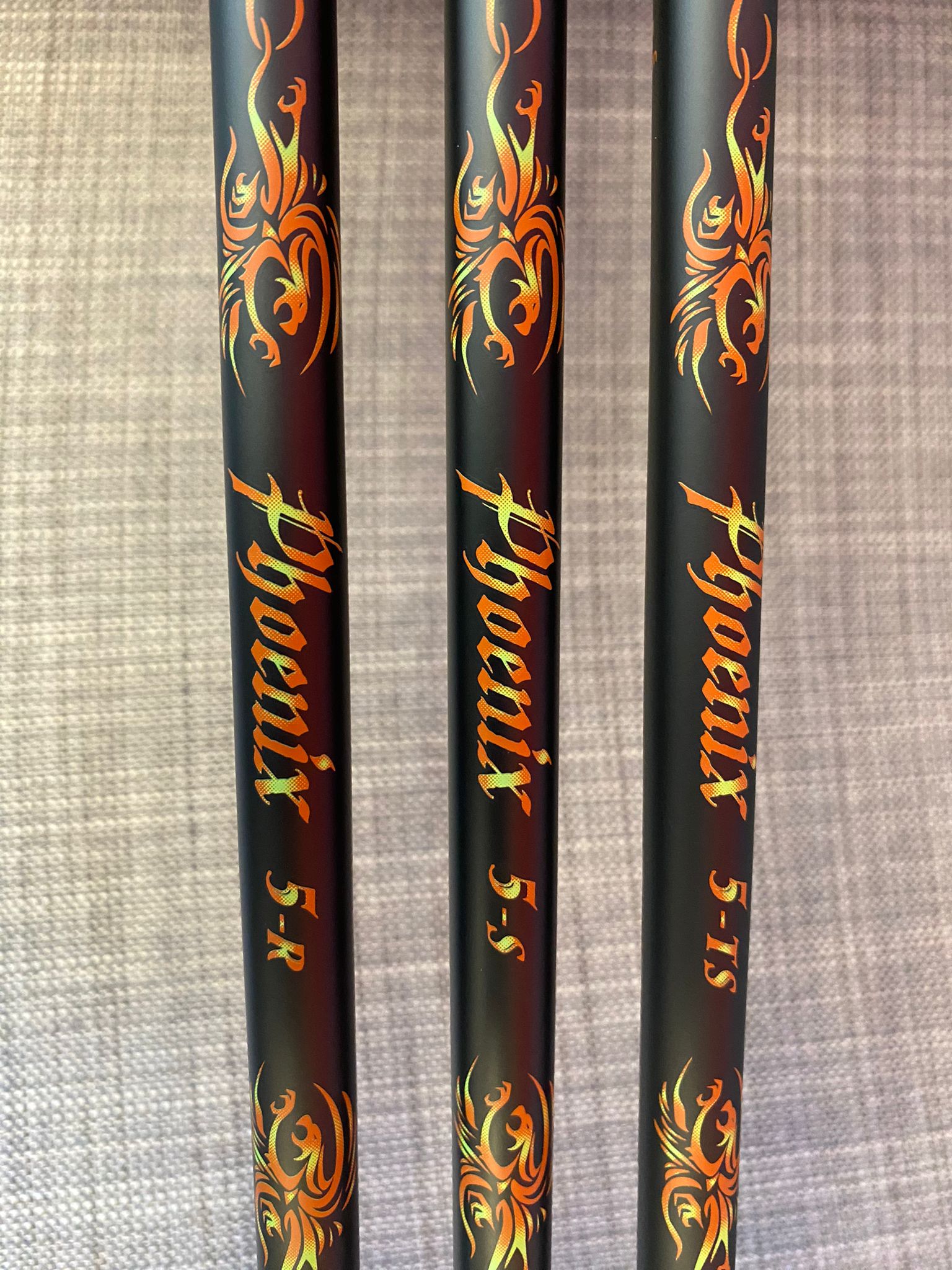 A new PREMIUM Shaft from Xcaliber..... The NEW Phoenix wood shafts, are truly "Ball Smashers"!
Introducing the NEW Phoenix 5 wood shafts, carrying on the legacy of Grafalloy ProLite and Xcaliber Pro!
These shafts are designed to be stiffer overall, with even more stiffness in the bottom/tip sections, which helps reduce spin. We put them to the test against other popular shafts like Ventus and Tensei, and they performed equal to and better in the end! And the best part?
You can have these fantastic shafts at a fraction of the cost of those overpriced Tour shafts!
Perfect for golfers with medium to quicker swings, these shafts will give you a mid-slightly higher ball flight with less spin compared to the Legacy Series.
Get ready to elevate your game with the incredible performance of our NEW Phoenix 5 wood shafts!
Available in: R-, S- and in TS Flex.