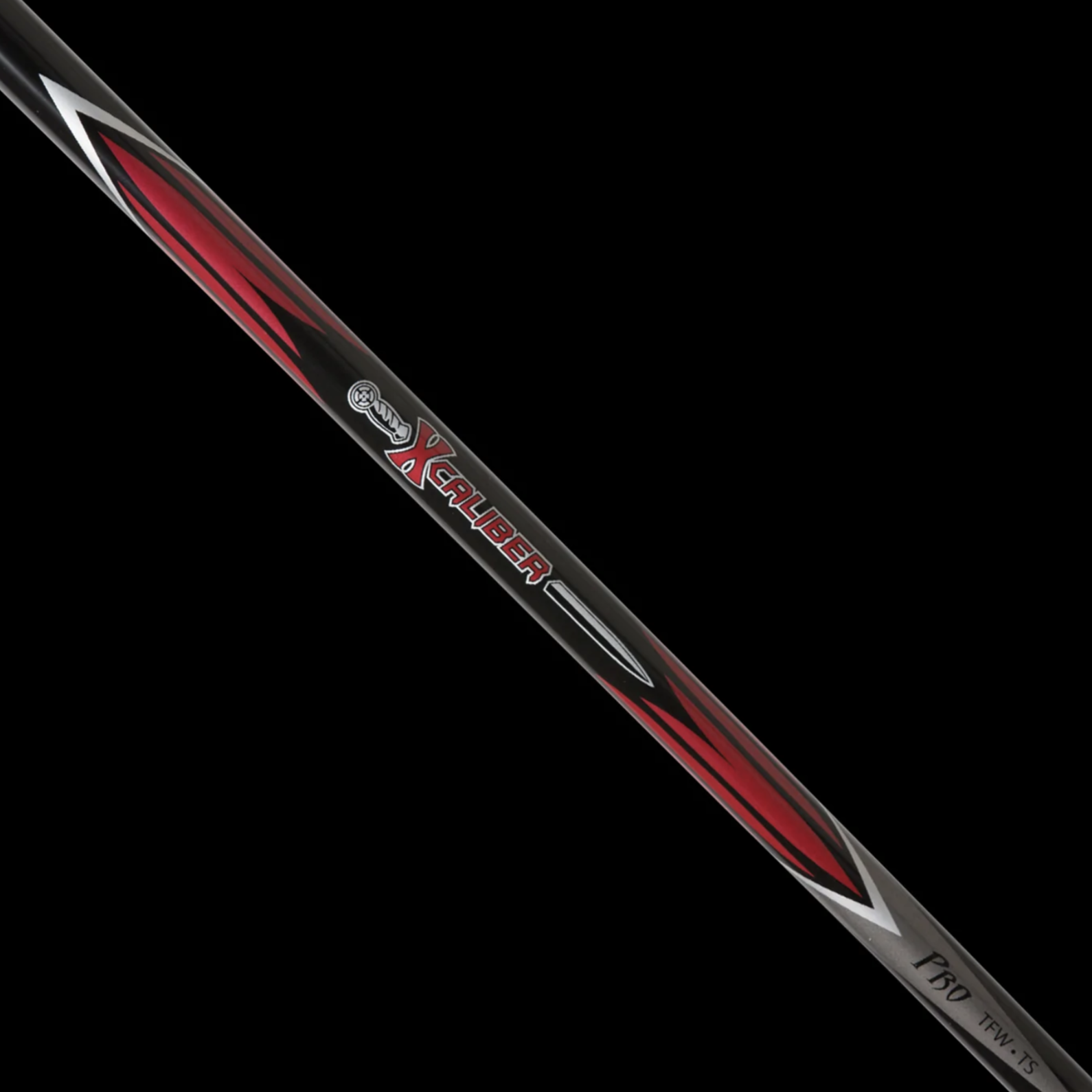 Dominate the Middle.
Our new Xcaliber Pro Fairway Wood Golf Shafts have been specifically re-designed and tested with the latest in fairway wood head designs to give you better control than ever. Practically all component and OEM fairway wood shafts are simply wood shafts extensively tested for driver heads, A tip-trim procedure is then recommended to increase their stiffness for fairway heads without the extensive testing the driver shafts undergo. Obviously, they're not extensively tested to optimize performance when paired with the unique characteristics of fairway woods.
The new Xcaliber Pro Fairway Wood Golf Shaft has slightly stiffer upper and middle sections that the Xcaliber PRO Woods, but a softer lower section making it easy to get tough shots airborne without excessive spin. We're one of the few companies that take the extra development steps to help golfers with their all-important fairway shots.
If you have a swing speed up to around 105 mph and a medium tempo/transition, the S-flex will give you a medium to high launch without too much spin. If you have a swing speed in excess of 105 mph and want a lower trajectory, the TS-flex will deliver a more penetrating ball flight without excessive spin.
Either way, this shaft is engineered to help you find the middle of the fairway more often.
Hitta dem här https://www.wilprod.se/node/1847