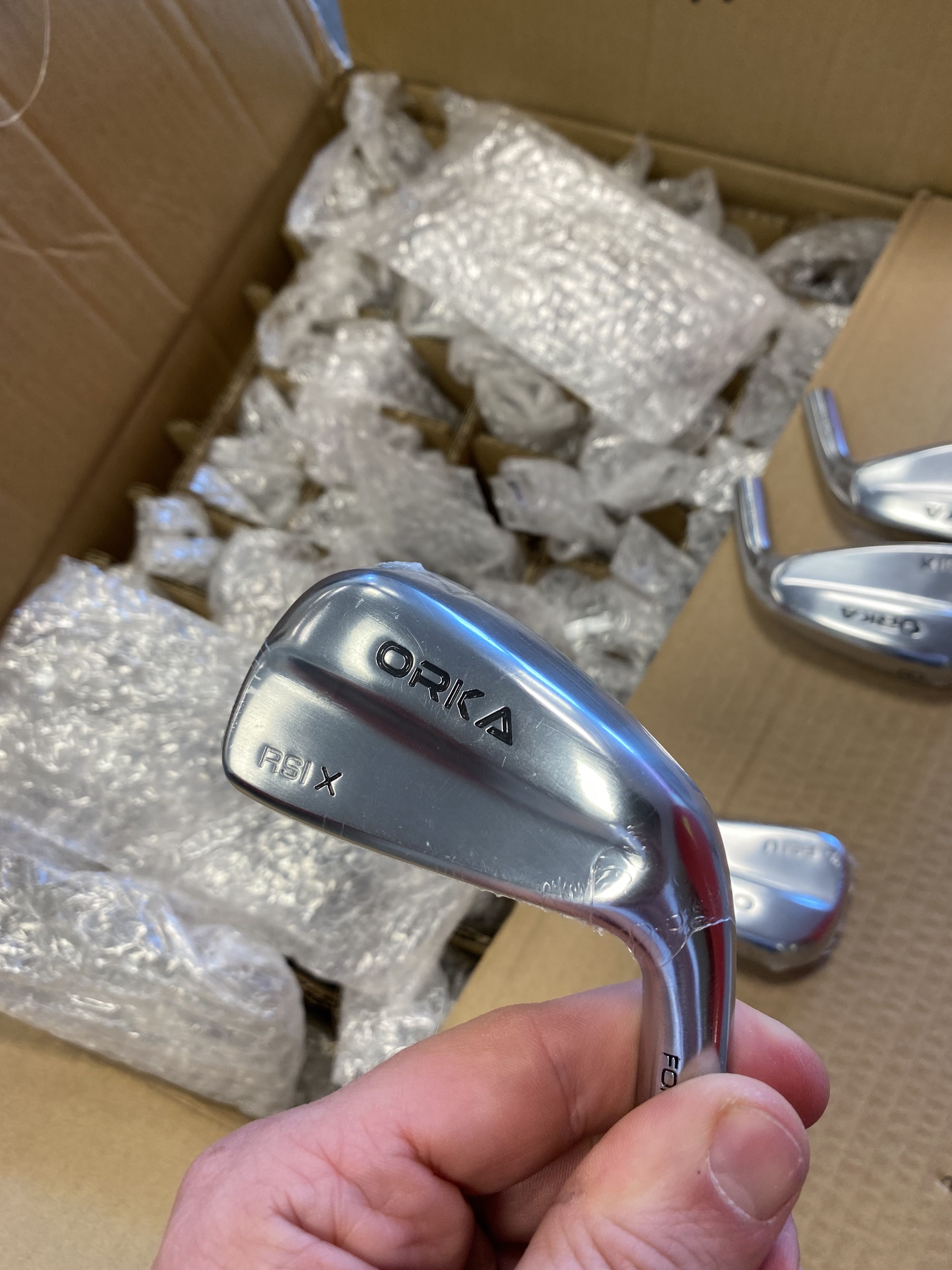 Så här firar ORKA Golf 10 år!
"We are really please to announce the launch of the all new RS1X, RS1U and RSX Hybrid range. The past 2 years has proven a difficult one for all within the industry to some extent. With the golfing season almost over for 2021, we still have much to look forward to. The Ryder Cup being one, and the second being the much anticipated RS1X iron.
Launched in homage to the much loved RS1 and it's 10th year anniversary, we decided it was time to bring a more modern version of the RS1 back. The RS1X is by no means a blade, yet it has the same classy clean design and looks as the RS1, but with a difference. The RS1X is a hollow forged iron, giving all the looks and and feel of a blade at address, yet with the forgiveness and performance of a a traditional forgiving iron.
The RS1X is aimed at ALL abilities of golfer. Available in 5-PW the RS1U is the accompanying utility iron available in 17 and 21 degrees.
The RSX Hybrid is a direct replacement for the GS5, again available in 19, 22, 25 and 28 degrees of loft, giving you options for any potential gap in your bag."