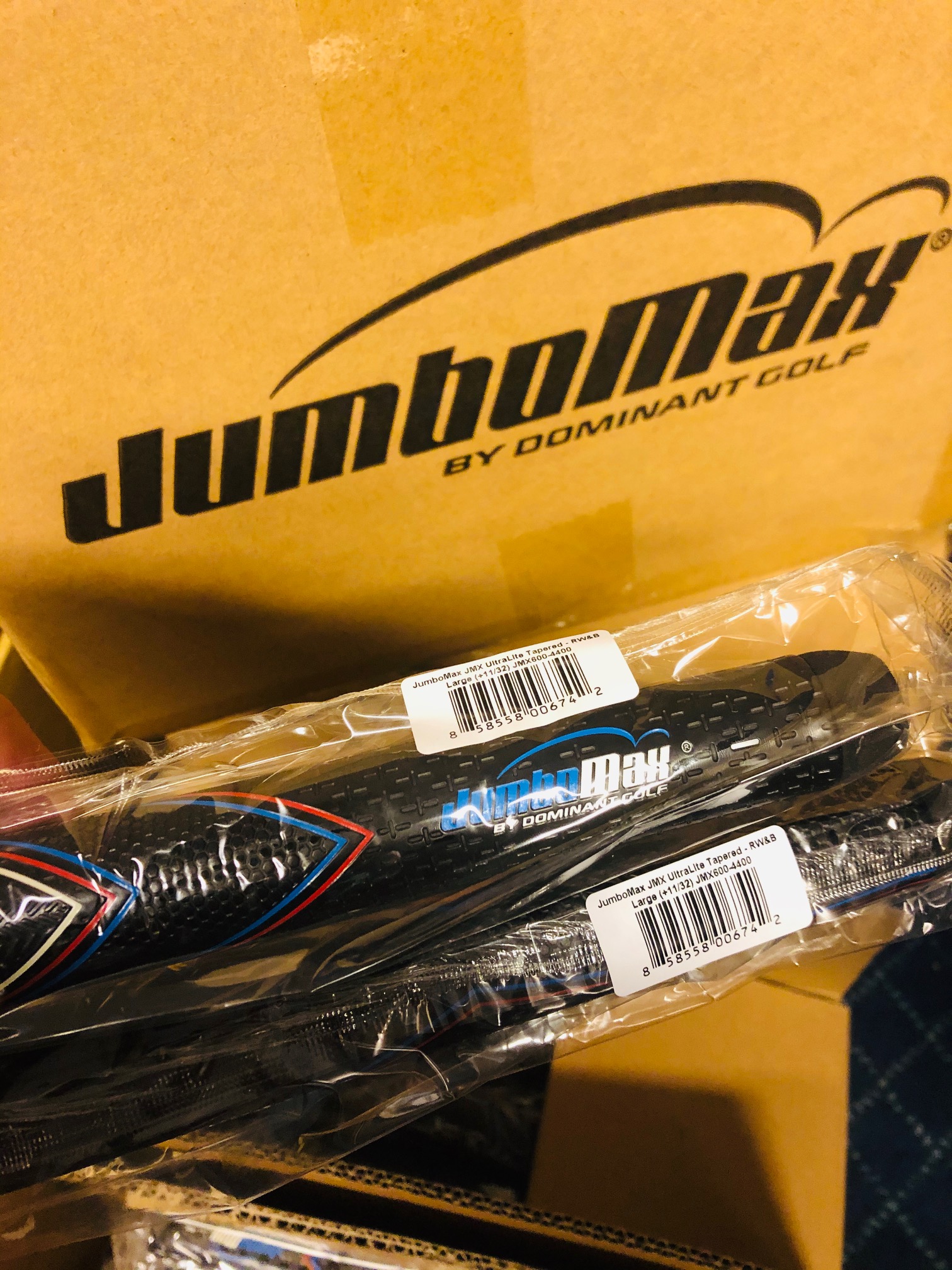 Nu finns JumboMax Lite greppen i lager.
Sizing:
How to determine your JumboMax Grip Size


Use the golf glove cross-reference chart below to help you select the best size JumboMax Grip for you.
Men who wear a medium-large or large glove will find our Medium Grip to be a comfortable fit. Men who wear a medium glove should try our Small or Xtra-Small (Junior) size grip. Small or Medium-Cadet glove try our Standard Oversize or Xtra-Small size.
Most women will do well with our Xtra-Small size up to our Medium grip.
Golfers with long fingers, large hands or trouble gripping would benefit from a Large or XL grips.
Standard Oversize (SO +1/16) is our newest grip size, designed for golfers who are comfortable with a standard mid-size or our competitor's oversized grip, who want something just a little bit oversized and are more comfortable holding the grip in their fingers.