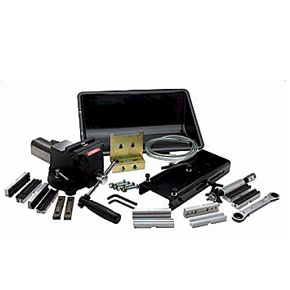 Snart kommer detta Kit in till vårt lager!
Club maker's multipurpose vise Kit (171200-00)
"At Golfmechanix we've realized long ago that your workbench is a valuable piece of real estate always in need of serious clutter control!
We've re-engineered the common bench vise turning it into a multipurpose work center for carrying out all those mondaine clubmaking tasks that would otherwise require a plethora of small tools that always seem to end up scattered all over the workbench!"