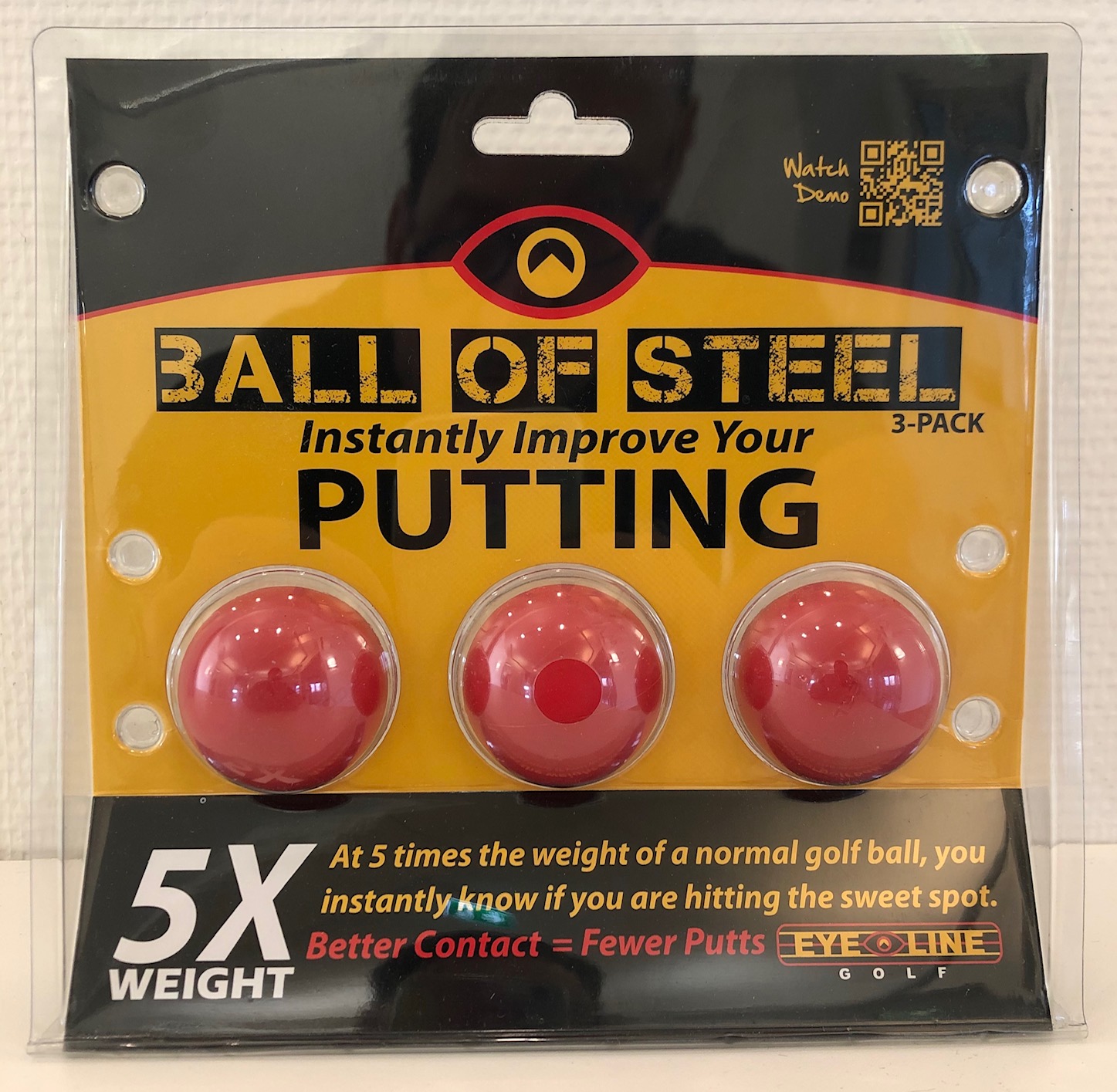 Ni hittar denna boll under PUTTING!
....
"BALLS OF STEEL are 5 x Heavier than a standard golf ball... 241 gram.
Learn to deliver the putter to impact with perfect force.
This weighted ball demands a stroke that has full energy through the ball... no deceleration and no miss-hits. After a few minutes with the Ball of Steel your stroke will be more compact and solid through the ball.
In a few short strokes, the Ball of Steel reveals your weakness. If you hit it on the toe or heel of the putter, you will feel the putter twist in your hand. This is going to lead to better contact, speed and... making more putts!
Use Indoor or Outdoor.
1 or 3-Pack"