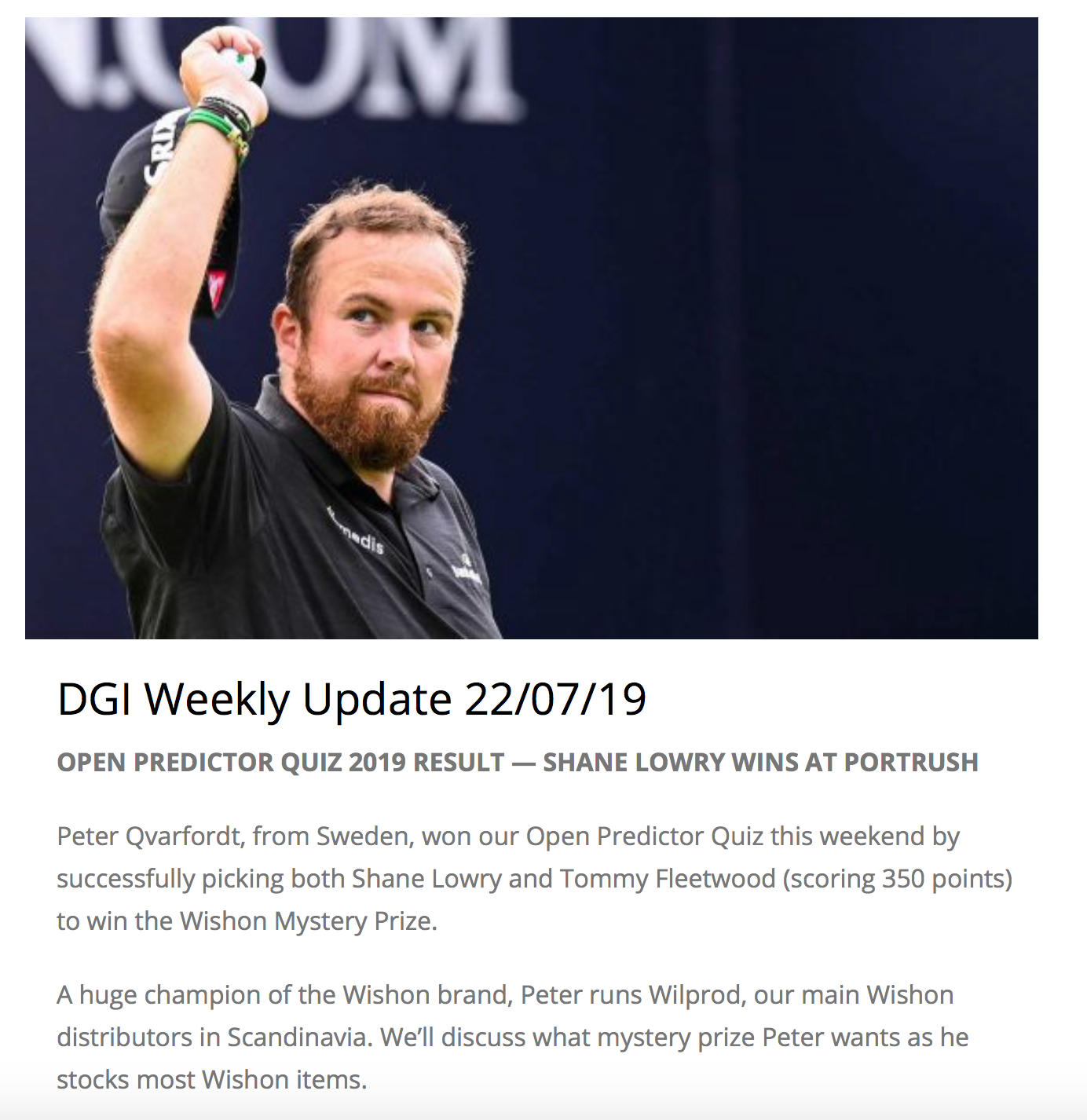 DGI Weekly Update 22/07/19
OPEN PREDICTOR QUIZ 2019 RESULT — SHANE LOWRY WINS AT PORTRUSH
Peter Qvarfordt, from Sweden, won our Open Predictor Quiz this weekend by successfully picking both Shane Lowry and Tommy Fleetwood (scoring 350 points) to win the Wishon Mystery Prize.
A huge champion of the Wishon brand, Peter runs Wilprod, our main Wishon distributors in Scandinavia. We'll discuss what mystery prize Peter wants as he stocks most Wishon items.
In second place was Patrick Blair, from South Carolina, who also picked Shane Lowry (along with Brooks Koepka to score 275 points) and in third place Kevin Cunniffe, from County Galway in Ireland, on 250 points. They both win DGI/Wishon Goody Bags.
Congratulations to Shane Lowry for his victory in the 148th Open. Little known fact that before turning pro, Lowry was the last amateur to win a European Tour event when he won the Irish Open in 2009.