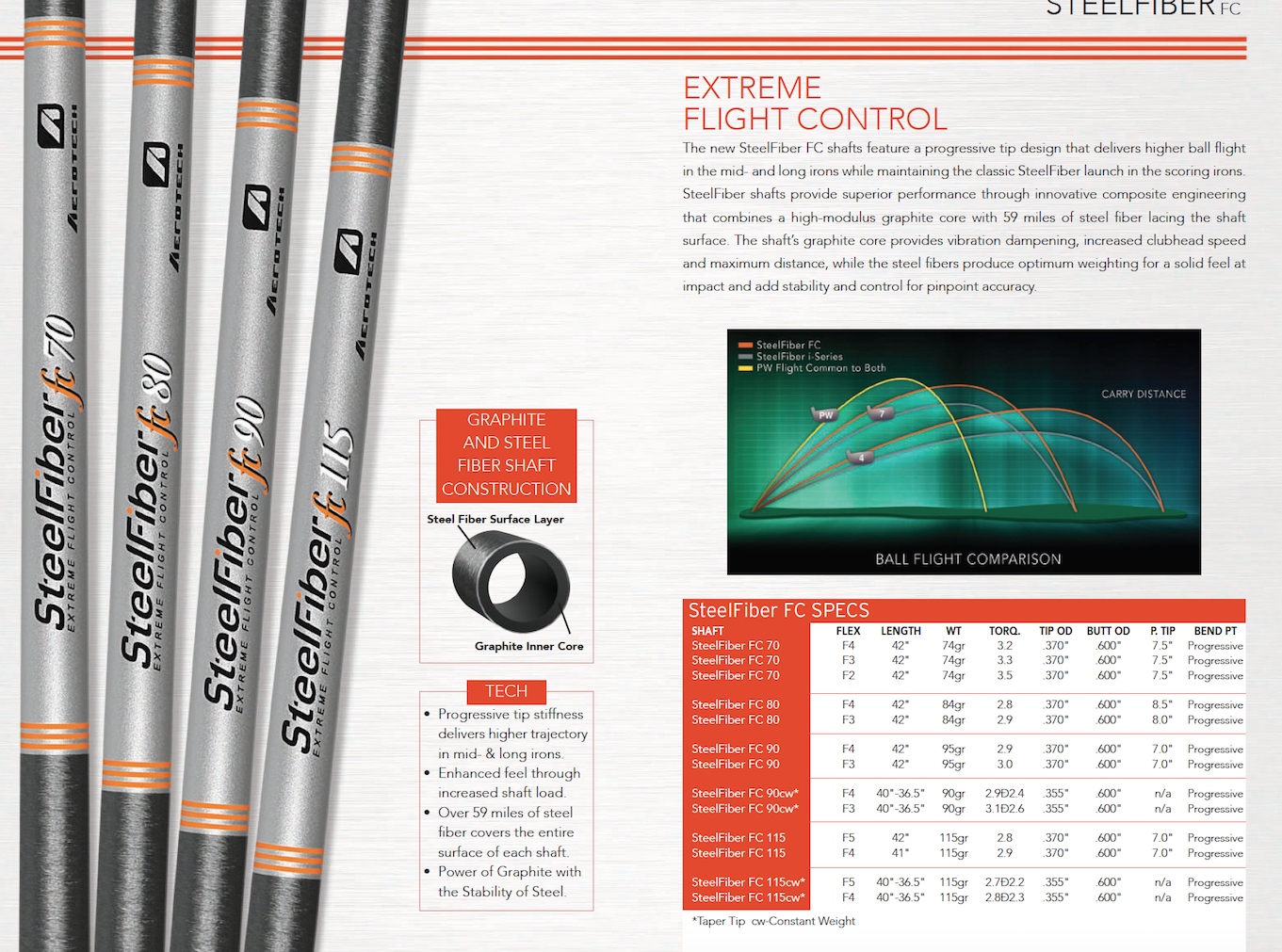 Nytt för 2019!
Detta skaft är som "gamla" Steelfiber, men FC har en progressiv tip design.
Finns att köpa på Web Shopen!
EXTREME FLIGHT CONTROL
The new SteelFiber FC shafts feature a progressive tip design that delivers higher ball flight in the mid- and long irons while maintaining the classic SteelFiber launch in the scoring irons.
SteelFiber shafts provide superior performance through innovative composite engineering that combines a high-modulus graphite core with 59 miles of steel fiber lacing the shaft surface.
The shaft's graphite core provides vibration dampening, increased clubhead speed and maximum distance, while the steel fibers produce optimum weighting for a solid feel at impact and add stability and control for pinpoint accuracy.